My Dirty Secret
2017-2019
An immersive artwork by Kristina Veasey. Borne from Kristina's frustration as a disabled person battling to keep up with the housework. Through her attempts to maintain independence and a sense of control over her life, she inadvertently began making friends with her enemy, the household dirt.
Through a vibrant, immersive installation, Kristina shares the surprising results of this unlikely friendship and celebrate unnoticed splendour by transforming images of common household detritus into stunning fabrics, furnishings and interactive elements. Shown at Cambridge Junction Festival 2019, Unlimited Festival, Southbank Centre, 2018, Artsdepot, London, 2018, DC1, Eastbourne, 2018. My Dirty Secret was funded by Unlimited and Spirit of 2012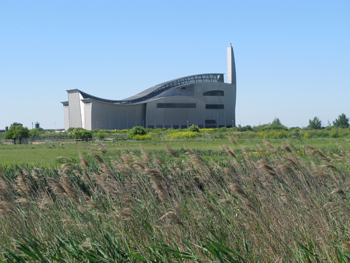 Tideline
2010- 2012
Tideline was a Heritage Lottery Fund project delivered by Bexley Council, working with writer Sarah Butler in Lower Belvedere. Sarah worked with volunteers, schools and groups to uncover hidden stories, poems and tales about the area, and from this rich source material crafted 4 new poems. The project culminated in 2012 with a public art work, walking route across the marshes featuring Sarah's writing and an exhibition that toured local libraries. All of this is captured in a project publication featuring photographic portraits by Eva Sajovic.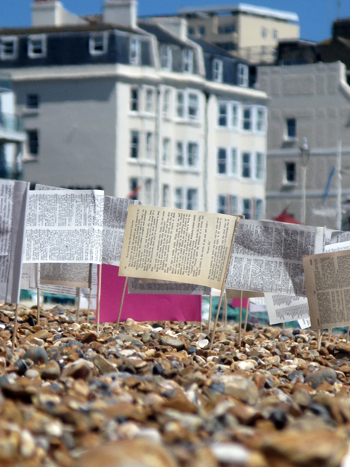 Our View
2010- 2012
Our View was part of Accentuate, the 2012 Legacy Programme for the South East, inspired by the values and achievements of the Paralympic Movement. Accentuate was made up of 15 ambitious projects across the arts, film, tourism, business, sport and heritage
Our View ensured that the views and contributions of Deaf and disabled people informed every level; from the steeering group to project delivery. Accentuate was funded by Legacy Trust UK, creating a lasting legacy from the London 2012 Olympic and Paralympic Games across the UK. Screen South was the home of Accentuate.
Accentuate and Our View created a number of publications including one which explored the different perspectives prevalent within disability art and sport, available to download from the Accentuate website: http://www.accentuate-se.org.uk/resources-publications
photo: Jon Adam's Dysarticulate2, Brighton Beach, 2011 as part of Upstream, an Accentuate project delivered by DaDa South.