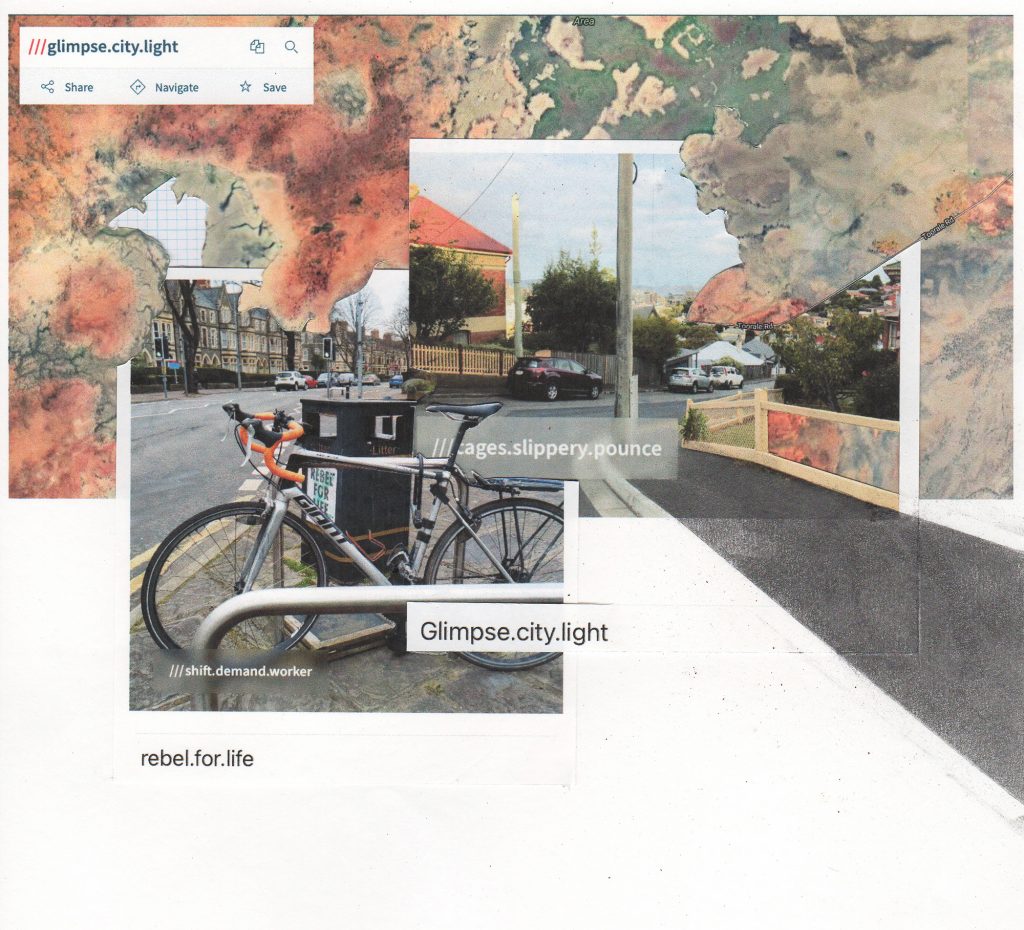 Nipaluna/ Hobart : Cardiff/Caerdydd collages
A series of collages formed from photographs taken whilst collaborating with artist Margaret Woodward on
Moss: Quarry: Plaque.
We shared 3 walks in Nipaluna/ Hobart & Caerdydd/ Cardiff and travelled to locations across the globe via our words and the geolocating system, what3words.
Read
more about the project.
Experience more of the project in real time on instagram at @moss.quarry.plaque with fly throughs of the Digital Twin installations, extracts of text and mossy and geological textures.
Hear the artists speak an audio score exploring the ideas that underpin the work, with field recordings from Cardiff and Hobart.