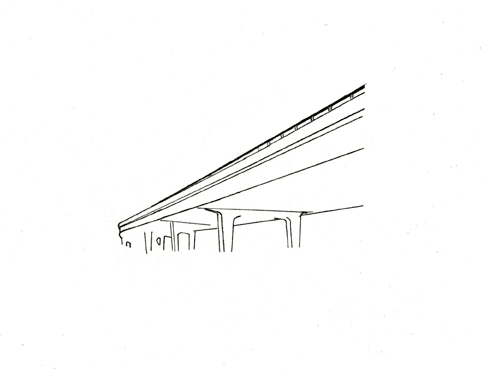 Perspectives on Motorways and Elevated Roadways
Westway 1, 2, 3, 4, 5
2012
Pencil on paper, 36cm x 30cm
Utilising the language of plans, these drawings reflect on the structure of the Westway in West London.
I have had an accompanying essay Perspectives on Motorways and Elevated Roadways published in the online journal Interartive.
The project developed a number of other outcomes, including a limited edition print, and a series of vector line drawings.